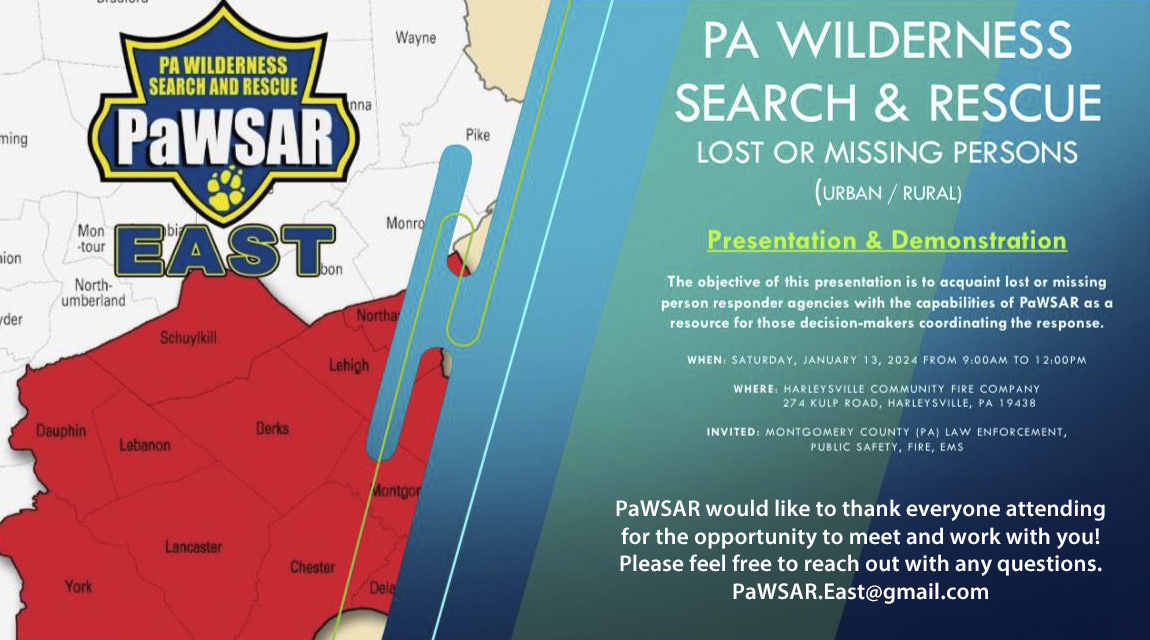 UPCOMING EVENTS
January 13, 2024
We are proud to announce a multi-agency training in Montgomery County to provide information about PaWSAR's resources and how we can work together to ensure the safe return of a lost or missing person. *Invite Only
For more information, please email us at
pawsar.east@gmail.com
Our mission is to bring support and aid to families with missing loved ones.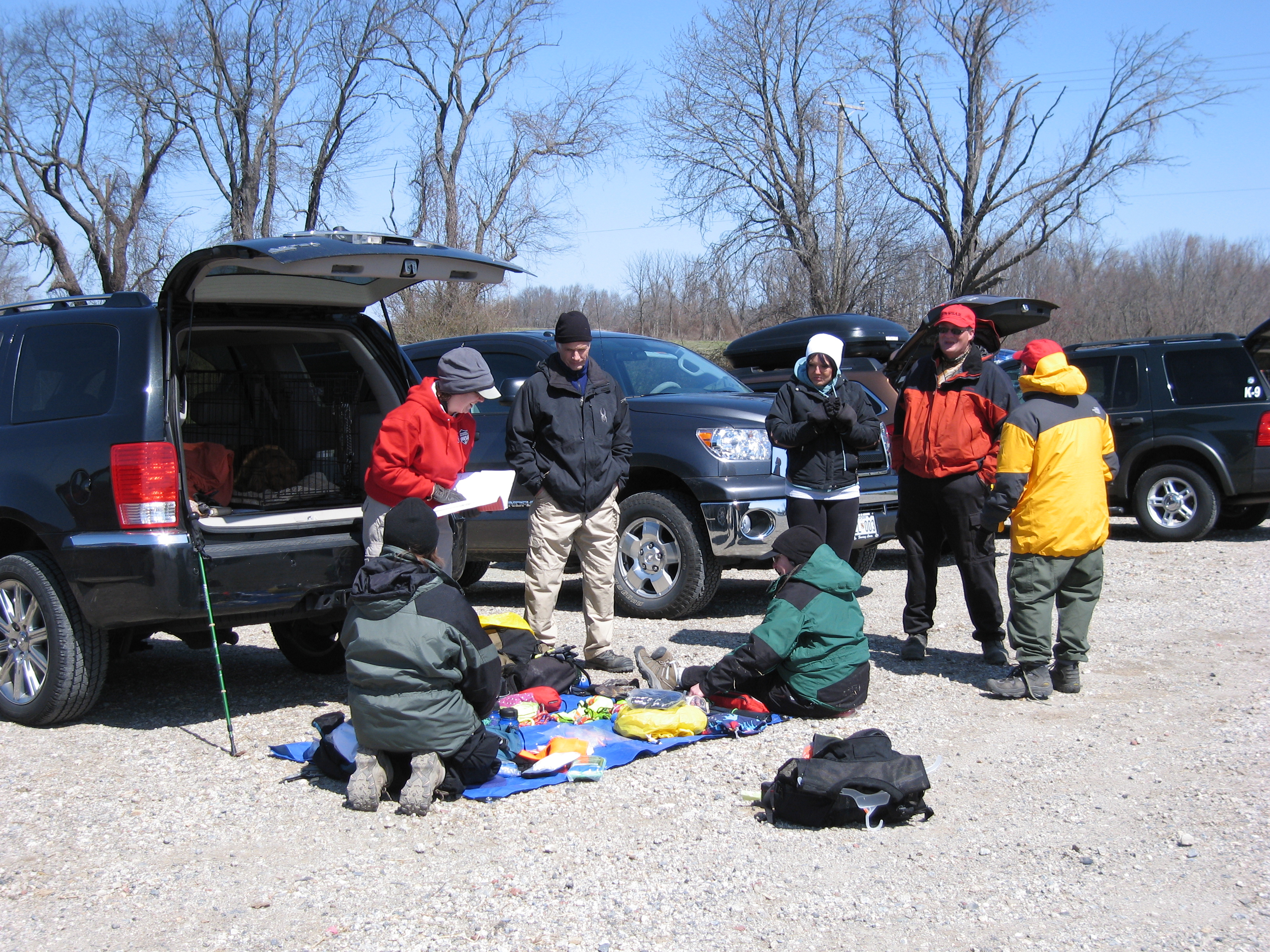 The primary mission of PaWSAR is the safe return of a missing loved one to their family, to minimize loss of life, injury and property damage and to provide recovery services as needed – always with concern for the safety of all parties. To achieve this goal we train to provide professional level search and rescue services, preventative educational awareness programs and respond to requests from local and state entities.
Our core values of Integrity; Compassion; Respect; Accountability – to the subject, to the team and to ourselves; Professionalism in our level of conduct; Dedication and Teamwork remain the guiding forces behind PaWSAR. We strive to educate ourselves and our members to the highest standards of SAR and maintain every necessary proficiency that we might always stand at the ready, "That Others May Live."
Don't miss out on being a part of this incredible team!
Here are three ways to get active!
Around the Clock
PaWSAR remains open 24/7 if you are in need of our services.  Don't ever be concerned that the time is wrong, fast actions is critical to a successful outcome.

Medical Aid
Along with our skills for finding the individuals, we also have highly trained medical professionals on our team.  Your family deserves the best.

Education
Our team is expected to maintain a certain level of refresher training and continued education allowing them to perform the best care.

SEARCHDOG MOVIE
Searchdog Movie shows an in depth look into the life and career of a Search and Rescue K9 handler,
Matthew Zarrella. 
PaWSAR K9 teams train and certify with Matt, Scott, and Dan who are featured in this documentary. Every year our K9 teams attend seminars with American Patriot K9 Training, undergoing intense training like in this documentary to achieve their certifications. We are proud to work with some of the best trainers in the country.
HELP OUR TEAM KEEP YOUR COMMUNITY SAFE THIS YEAR
Each year, hundreds of loved ones go missing from their homes.  There is hope they'll returned quick and safe … but speed and accuracy only come from well prepared teams.  You can help us stay prepared and be a part of bringing that loved one home!